Changes Begin At The Contact List Builder
We are so excited about the new changes at The Contact List Builder (CLB). For the past several months, I have been testing a new Capture page system in the hopes of finding a replacement for Adkreator as Adkreator no longer allows free members to create capture pages (sad face) and so, in light of this change I went in search of a new system and I believe I found it.
Introducing The Conversion Pros
It's a new program designed by an experienced Network Marketer who really knows his stuff and is getting things done. I am excited to show you all how to use and make money with The Conversion Pros by David Dubbs.
That was part one of this journey and once I found the system, I then needed to find a way to incorporate it into our system. I believe I found that too!
Introducing The Shopping Sherlock
Then, just when things were settling down, I was introduced to a program and a group that took me by surprise. Meet Matthew Radin and Chuck Williams from Shopping Sherlock.
What the heck is a Shopping Sherlock, you might ask?
Simply put, it's an APP that allows you to comparison shop for anything you are looking for. The APP goes out and looks at all the stores who sell that product and come back with prices from all the stores.
Why do we want this and what does it have to do with CLB?
Another great question.
Truth is, I made it fit. Why? Well, because of Matthew & Chuck, that's why. I knew that I had stumbled upon a team of individuals that are making a difference. We connected. The rest is history.
The Sherlock APP is free to download and is available in the CLB downline builder. The APP has two ads on it, one for my Primary Business and one for CLB. So anyone who downloads and uses my branded APP will see my two programs every time they use it.
And yes, there is an income side to Sherlock and it's quite lucrative and having Sherlock in our Downline builder and part of our Funded System, it only makes sense to brand the APP for YOU!
There is great potential for the APP but don't let that distract you, ok? If you have a huge market for the APP (there is a huge market offline with businesses that can offer coupons, etc) please contact me personally so that we can help you market it effectively to maximize its potential.
More on the Sherlock APP in our CLB Training, for now, rest assured, you'll have fun with it!
Ok, so those are the two new additions to CLB, now on to the changes to the Ready Set Go Marketing System.
The NEW Ready Set Go Marketing System
The idea of RSGMS is still the same. 1. Create a Capture Page, 2. Build Your List, 3. Funnel Your Subscribers Through CLB!
We will simply be using The Conversion Pros as our Capture Page system. We will have samples and pre-set codes for the CLB Capture Pages. Oh, did I mention, The Conversion Pros includes its own in-house Auto-Responder? And let me tell you, it's VERY good.
So, let's go through the flow of the NEW CLB Ready Set Go Marketing System.
Join the programs in the Downline Builder
Create Your Capture Page with TCP (shared codes included)
Advertise Your Capture Page (Viral Mailers/Udimi/Social Marketing)
Follow Up and Follow Through!
As you capture more subscribers, those subscribers are going to be introduced to our CLB system where they will learn how to do exactly what you did in the 4 steps above.
As they join the Downline Builder programs, they will be joining under you and as they upgrade YOU will earn a commission.
Once your new subscriber joins CLB, the training is handled by CLB – your job is to continue to build that relationship and get to know those active members coming into your CLB system.
So, now let's talk about the Downline Builder and the programs now associated with CLB and how our Training will play out.
Ready?
The NEW CLB Downline Builder
Program 1: Your Primary Business – we will teach your CLB members all about the importance of a "Primary Business" and suggest they check out yours and join with you to create a strong partnership for future growth and stability.
Program 2: The Conversion Pros – our primary Capture Page system includes an auto-responder and a very simple capture page system that is very easy for anyone to use and control. We will have Capture Pages setup for you with Shared codes for the pages as well as for the Auto-Responder Campaign. This system is not only simple to use and highly responsive, it's also going to be a great income stream for you. With just 3 Paid members on your team, you are in profit every month!
Program 3: Udimi – this free to join program is a resource for Solo Ad providers. Once you join the program, you can login and search for Solo Ad providers and research their recommendations. I always get really good conversions from the Udimi Solo Ad providers.
Program 4: Viral Mailers (Prospect Geyser, Prospect Geyser Coop, PG Viral Mailer and Genie Mailer) – Our 4 Viral Mailers are just the beginning of the Viral Mailer journey and a great place to start to build your list. Our members are highly active and waiting to hear from you. They will be happy to fill out your form and get on YOUR list!
Program 5: GVO – While no longer in our system as our main auto-responder, GVO is still a program you need because what you need is your BLOG! Whether you are a "blogger" or not, you want to have a place to create your personal brand. A place where people will get to know you. Whether you are a writer or not, you'll have fun learning to blog the CLB way. GVO offers hosting, video hosting and auto-responder all in one. We'll have full training on how to use GVO.
Program 6: Curation Works – This is our unique training on how to Curate content for YOUR blog. Once your blog is setup with GVO, you'll need to add content and we will show you how to curate content that other people write and add it to your blog, We also show you how to fully monetize your blog with Google ads. It's simple, fun and profitable!
Program 7: Got Backup – At some time, we have all experienced loss of precious pictures or files. As an Internet Marketer, losing data can be a nightmare. All that work you put into creating ads. All those special photos, the list goes on and on. With Got Backup, you have unlimited data storage and your files are backed up automatically and very easy to access from any device anywhere in the world! Got Backup is part of our program because we believe it's important to keep your precious memories and files safe. It's one area most of us seem to neglect 😉
Program 8: Seek & Send – In my mind, this is a must have tool. Just as Skype is a must have tool for making contact, Seek & Send is a must have tool for Skype. With Seek & Send you can not only find NEW contacts, but use it to easily connect with your entire list of current contacts. A very powerful program.
Program 9: Shopping Sherlock – This APP is simple to use and is designed to help you comparison shop for products. The uniqueness of this APP is that you can BRAND the APP for your business. Whatever business that is, whether you brand it to CLB or to your Primary Business.  You can offer coupons or simply promote your business. Full training will be provided.
The Funded Sponsoring System
As you promote your new TCP Capture Page for Contact List Builder, your list will begin to grow and you will sponsor many people into CLB. Once they join CLB they will learn about the programs in our Downline Builder and we will teach them how to setup and use these programs just like we will show you!
When they upgrade in any of the programs, you will earn a commission.
The Costs & Breaking Even
Contact List Builder – Free to join – Upgrade is $147.00 and includes upgrades in all 4 of our mailers and qualifies you to earn 50% commissions on any CLB Referrals who upgrade under you. Just two (2) CLB upgrades and your fee is covered.
The Conversion Pros – $1.00 for the 7 Day Trial and then $50 per month. You earn $25 on three levels, $20 on level 1, $3.00 on level 2 and $2.00 on level 3. With just three (3) Referrals your monthly fee is covered.
GVO/HostThenProfit – Just $9.97 a month for all the tools you need to host and create your own personal blog. Pays 5% referral fees down 10 levels. You would need 20 referrals to break even, this can be a combination of personal and downline referrals.
Got Backup – $8.97 per month for the License and $19.97 a month to become a Got Backup Reseller and earn 100% commissions first month and 50% following months. This means that with two (2) referrals your costs are covered.
Seek & Send – Cost to purchase a Seek & Send license is $49.95 and you will earn a 30% commission on every sale. Four (4) Referrals will put you in profit.
Shopping Sherlock – The APP is free to download and use. To become an Affiliate and purchase a license to brand the APP for you, is $279.00 one time fee then a $49.95 monthly fee. With 4 Personal referrals, your monthly fee is covered and initial fee are covered.
Summary of Costs to Upgrade
$147.00 Contact List Builder (OPTIONAL)
$50.00 The Conversion Pros
$9.97 GVO (OPTIONAL)
$8.97 Got Backup
$19.97 Got Backup Reseller Fee
$49.95 Seek & Send
$297.00 Shopping Sherlock (OPTIONAL)
Total Costs to Upgrade in ALL programs
$582.86 is the total initial cost to join all the programs in the Downline Builder.
Minimal investment
If your budget is small and you still want to make the system work effectively, we recommend upgrading in The Conversion Pros, Purchasing a Seek & Send License and get a Got Backup account.
The total MINIMUM suggested investment is
$50.00 – TCP
$49.95 – Seek & Send
$8.97 – Got Backup (Reseller is Optional)
Total: $108.92
Monthly investment $58.97
Remember, just two referrals covers your cost!
Coming Soon
We will soon start our weekly hangouts and go through the CLB Process to setup and use all the programs included in our Downline Builder.
Future Additions
We are considering the inclusion of IBO Toolbox since it is a GREAT resource for advertising your business and connecting with other business minded people!
The NEW CLB CAPTURE PAGE
You will find instructions to create your new CLB Capture Page here
The Contact List Builder Webinar
Join us Monday Night at 7PM Eastern time for a complete overview of the new CLB Ready Set Go Marketing System. Invite YOUR guests to join us!
http://www.contactlistbuilder.com/webinar
Check the Back office for your own branded link to invite guests to our webinar!
I hope you are as excited about these changes as we are. We are excited to help you do less work and make MORE money! I know this is going to work and am looking forward to hearing your feedback.
I thank you in advance to please leave your comments below!
Happy Marketing,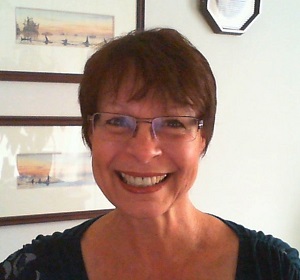 Janet Legere
Skype janetlegere