Club Shop Rewards Joins The CLB Downline Builder
We are excited to announce the addition of Club Shop Rewards to our Contact List Builder Downline Builder.
Club Shop Rewards is a program that pays you to shop. The Company is associated with Big Name Stores who offer Cash rebates and/or points through the Club Shop Rewards program.
How does Club Shop Rewards work?
It's fairly simple.  You login to your Club Shop Rewards back office and click on the Shopping tab.  From there, you select the store you want to shop at or select the product or category that you are looking to buy.
When you make your purchase, your Club Shop account is credited with the Cash and/or Points.
From Barbara:  my first purchase thru ClubShop … ordered ink cartridges at 123Inkjets …. ordered 6-12 and arrived today …. not bad at all and was a good deal …. paid less than I usually do at Dell and getting 4.92 back on the purchase plus the points!
From Janet: I ordered some books from Indigo .. paid same as I always would … only this order I got cash back to my Club Shop account 😉
As a Trial Partner, you get to experience the power of having your own Club Shop Rewards Mall and Business and earn even more Cash and Rewards.
Club Shop Rewards started back in 1997 and Dick Burke is still focused on the plan he had back then. When you join Club Shop Rewards with the CLB Team, you can be confident that you are in the right place at the right time.
Our team is currently one of the fastest growing in Club Shop and we encourage you to become part of the momentum.
There are three options for joining, Shopper Member, Affiliate Member or Trial Partner. To maximize your membership here at CLB, we highly recommend joining as a Trial Partner.
How Do I Join Club Shop Rewards?
Joining is simple.  Login to Contact List Builder and click on the Downline Builder section under the Affiliate Toolbox.
From the Downline Builder section, locate Club Shop Rewards under Other Programs. Click the link that says:  To Sign Up Click Here. Once registered with Club Shop Rewards, return to Contact List Builder and add your Club Shop Rewards ID number in the space provided. Then click Update at the bottom of the page to save your information.  You will then see YOUR link displayed.
Remember, the Click Here link will always remain your sponsors. Your referrals will see your Club Shop Rewards link.
Once you get your account setup, come back to CLB and click on your Referrals to send an email to your downline and let them know that you joined Club Shop Rewards!
For the advanced marketer, I put together a Capture Page at AdKreator and created a shared code.  You can find the details and instructions here
Create a Club Shop Rewards Capture Page
Remember to add an email to your Auto-responder campaign letting your subscribers know about your newest addition to your income stream, Club Shop Rewards!
Happy Shopping!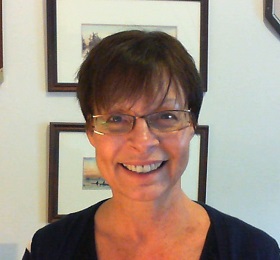 Janet Legere
Skype janetlegere
About the author
Janet Legere is the founder of the highly acclaimed 'Contact List Builder' training and mentoring program.  As an expert in her field, Janet can show you and your business associates how simple and powerful it can be to build good business relations online. Discover simple strategies to build a list and create your personal braind with CLB.  Visit http://www.contactlistbuilder.com/  or contact Janet at janetlegere on Skype for information on how you can benefit too