Building Your List With The Contact List Builder
The Contact List Builder is a training and mentoring program where our focus is helping you learn how to setup your own auto-responder, create a lead capture page and advertise to build your list. At the same time, we are helping you to create your personal brand with our customized capture pages.
It seems complicated and can appear overwhelming. If you follow the simple steps, you can be setup and building in a short period of time.
At the Contact List Builder, we teach list building a little differently in our setup in that we direct your subscribers to your Contact List Builder signup form. In other words, when a visitors fills out the form to subscribe to your list, they are immediately directed to the CLB Signup form. A very high percentage of subscribers fill out the form to become a free member at Contact List Builder. When they do, they will learn the same strategies that you learned. This means, when they follow the same setup, they are likely to join the programs listed in our downline builder and when they do, they will be joining under you. The programs in our downline builder are designed to help you build your list from setup to promotions.
You'll learn to build your list, sponsor new CLB members and earn multiple income streams from our downline builder programs.
Join the programs listed in the Downline Builder.
Specifically, you need to join GVO/Host Then Profit ($9.97/Month) and AdKreator (free) to create your Capture page. The other programs are optional and can be joined when you are ready to promote your capture page.
Step 1. Setup the Auto-responder Campaign
You will use our shared code to create your Auto-responder campaign. This shared code sets up your campaign and your followup messages. Once your campaign is setup, you will edit the information as instructed. You'll then create an Optin Form which we will add to the AdKreator Capture page we will create in Step 3.
Step 2. Create Your Capture Page
With AdKreator, you can create one page as a free member. Using our Shared code, you will create a capture page ready for you to edit with your Picture, Skype ID, Name and your personal Optin Form.
That's all there is to the Setup to get started building your list.
Once Setup, you will begin advertising your new Capture page
Step 3. Advertising Your Capture Page
At Contact List Builder we offer several ways to promote your capture page. By far, the best results come from Viral Mailers and Solo Ads. You will find our favourite Viral Mailers listed in the downline builder of Prospect Geyser Coop (PG Coop is in the CLB Downline Builder). You'll find our recommended Solo Ad Source (Udimi) in the CLB downline Builder.
Review
Step 1 – Setup your auto-responder campaign
Step 2 – Setup your lead capture page
Step 3 – Advertise Your Capture Page
That's really all there is to getting started with CLB and your list building.
Remember, when you setup your capture page the CLB way, you are also attracting new members to your Contact List Builder downline and when they upgrade in CLB, you will earn a 50% commission if your account is upgraded! Login and upgrade at CLB today!
Your team is here for you, let us help you put the pieces of your puzzle together. I believe you CAN make money online when you follow the methods we teach. It's simple, it's effective and anyone CAN do it.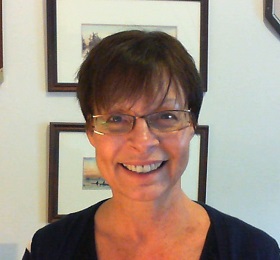 Janet Legere
Skype janetlegere