The Contact List Builder Downline Builder
One of the first things that people get hung up on is the Downline Builder. They go in and join every program on the list and then claim they are overwhelmed and confused and it's no wonder. My goodness, your inbox would be over flowing with instructions of things to do, not to mention all those distractions inside every program.
Today, I am here to dispel all the myths about Downline Builders and help you understand how they work and especially how the Downline Builder at Contact List Builder works.
What is a Downline Builder?
A Downline Builder is a program within a program.  For example, in Contact List Builder, our Downline Builder contacts the programs that we teach you to use to Build your List and Create Your Personal Brand.
Many online programs, such as safelists and traffic exchanges, have their own Downline Builders and these contain other safelists and traffic exchanges.
Very few training programs have Downline Builders and I feel they can be an integral part of any business.
To make the Downline Builder work, you will login to the program such as Contact List Builder (CLB) and access the Downline Builder to join the recommended programs.  You will be joining under your sponsor in CLB.
Once registered, you will come back to CLB and enter your affiliate username or ID number into the space provided and click update.
Now, when you follow our system and sponsor others into CLB, they will be directed to our Downline Builder where they will join the recommended programs under YOU!
When they upgrade in any of the recommended programs, you will earn a commission.  This is one way to easily create Multiple Income streams.
Build your list the CLB way which directs your subscribers to register for CLB then we take them by the hand the rest of the way!
The CLB Downline Builder
Where do I find the CLB Downline Builder?
You will find the CLB Downline Builder under the Affiliate Toolbox Section.
Our Downline Builder connects you to the following Programs.
My Primary Business
What makes CLB different is the fact that we let you add your own Primary Business to our Downline Builder.  No matter what business you are promoting, we will direct YOUR new members to visit YOUR business.
The default Primary Business in CLB is Total Take Over.  If you do not add a Primary Business URL to the Downline Builder, your CLB referrals will be directed to Total Take Over.
We recommend that if you do not yet have a Primary Business, contact Your sponsor about their Primary or simply join from the Downline Builder. If your sponsor has not updated their information, you can join the CLB Team in Total Take Over.
Branding Tools
Our Branding Tools include GVO and Adkreator.  These are the basics to building your branding list.
Auto-Responder
GVO is a hosting provider that also  includes a professional auto-responder and professional video hosting.  We recommend GVO's Host Then Profit as an affordable solution for your List Building Needs.
With CLB, you can add any auto-responder you wish so if you are using GetResponse, Aweber, Response Magic, Traffic Wave or any other Auto-Responder, your referrals will be directed to follow you.
If you decide to use GVO (Recommended), then you will simply follow the Copy Paste method to setup your first Auto-Responder campaign.  Our Campaign Code also works with Pure Leverage, so if you are an  upgraded member of Pure Leverage you can use our method as well.
AdKreator
We use and recommend AdKreator to create attractive and effective lead capture pages that are branded to you.  You can use the method we teach with any Lead Capture system.  If you choose to use AdKreator, you can copy the Shared Code to setup one of many templates we offer at Contact List Builder.
You can use AdKreator for Free and create one capture page or upgrade at the special CLB half price rate to open up unlimited capture pages.
Advertising
Under the Advertising section, you will find the following programs.
Udimi
Udimi is a unique program of members who offer solo ads for sale.  Udimi is free to join,  Once you join, you will upload funds to your account and then select a Solo Ad provider.  Udimi is one of the best places to purchase solo ads because you can check the ratings of all the members offering solo ads.  Udimi Solo Ads are very affordable.
Trck.me
Trck.me is our recommended tracking program.  While not free, it does offer a 30 day free trial.  We show you how to use and setup Trck.me in our Ready Set Go Marketing system.
Tracking your ads is a vital step in this List Builder process. You want to make sure you learn to use Tracking effectively.
Prospect Geyser Family
We all know that advertising online is critical and many don't know how to use Safelists or Traffic Exchanges, let alone ad rotators.  At CLB, we offer you three programs that are part of our family where we teach you how to setup and use these types of Programs.  You'll find our Prospect Geyser ad rotator, Prospect Geyser Coop safelist and PG Traffic traffic exchange along with detailed directions on how to setup these programs to promote your new CLB Capture page!
Blogging
Curation-Works
Blogging is here to stay and a necessary part of branding you. But where will you get the content you need?  Enter Curation- Works.  Steve Gaghagen and Don Legere partnered up to bring you some of the BEST training available on the subject.  You will be guided every step of the way on how to maximize this unique strategy that will be driving targeted traffic to YOUR site in no time!
Other Programs
Four Corners Alliance
We partnered with Four Corners Alliance to offer our members an affordable avenue to start making money.  The Financial information shared in Four Corners is worth its weight in Gold and certainly has FAR more value than the one time fee of $18.00  It is a brilliant concept that will stand the test of time due to its design.
Seek and Send
At Contact List Builder, we believe in communicating with your subscribers, leads and referrals and we believe Skype is one of the best tools to accomplish this task. With that in mind, we partnered with Seek and Send to help you best use Skype to its fullest advantage.  Seek and Send allows you to send a private message to your entire Skype contacts or to a list you create.  It is an effective tool to building relationships
The Ready Set Go Marketing System
At CLB, we show you how to use all the programs in our Downline Builder.  You will find Simple Step by Step instructions in our Ready Set Go Marketing System.
LOGIN to our CLB MEMBERS AREA and Start Your Training Now
Once your Downline Builder is setup, your focus is sending traffic to your Lead Capture page.  We teach you how to create a personally branded lead capture page in our Ready Set Go Marketing System.  When your new referrals join CLB, we will teach them to do the same things we teach you. When they follow our lead, they will join the programs in our Downline Builder under you and when they upgrade, you will earn a commission.
Your focus?  Building Your List!
I hope this information helps you understand how Downline Builders work and how to make them work for you.
Let us know how we can be of service,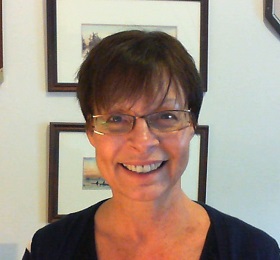 Janet Legere
Skype janetlegere
Learn the Strategies of Successful Internet Marketers
Through The Contact List Builder, we show you HOW to use all these great tools to build your list and create your personal brand.  Come join the Team Who Cares!