Program Costs To Setup Contact List Builder
Members and guests often ask, how much does it cost to get started in CLB. This post will explain the costs associated with setting up your Lead Capture page, the CLB way, so that you can begin building your list of subscribers right away.
The process is rather simple.
Setup your auto-responder and optin-form
Setup your lead capture page
Advertise your lead capture page
The programs in our downline builder are programs you will use to setup and promote your capture page. It is not required to join and use our downline builder programs, however, as you build your list the CLB way, your subscribers will be introduced to CLB and when they join CLB, they will be directed to join the programs in the Downline Builder. When you add your ID to the downline builder programs then your CLB referrals will be directed to signup under you. When they upgrade in those programs, you will earn a commission!
Auto-Responder
We recommend and use GVO/Host Then Profit and our instructions are setup for GVO although our system allows you to use any auto-responder you wish.
GVO's Host Then Profit account is just $9.97 a month to get started and it includes web hosting (for your wordpress blog), videos hosting and a professional auto-responder. When you use GVO, the setup is simple as we have a Shared code for you to use that automatically setups your Campaign and follow-up messages.
Lead Capture Page
We use the services of AdKreator. You can join AdKreator for free and create one capture page. We recommend you upgrade so that you can create many capture pages. Having multiple capture pages feeding the same campaign is the best way to capitalize on the market.
There are 3 upgraded levels at AdKreator.
Platinum allows up to 10 pages for 9.97 per month
Business allows up to 300 pages for 19.95 per month
Corporate allows up to 9999 for 29.95 per month
Advertising Resources
Once your capture page is complete, you will need to advertise it to get traffic and subscribers.
Udimi – Solo ad resource that is free to join. When you join Udimi, you will need to fund your account in order to purchase solo ads from other Udimi members. Udimi solo ads are sent to members personal subscribers. These are the most effective solos to use and the fastest way to build your list. The average solo ad costs between .30 cents and .60 cents per click ($30 to $60 per 100 clicks). On average, you will see 15 to 50 subscribers for your 100 clicks. With Udimi, you can check the ratings of other members who sell solos and choose confidently. You can even connect with the seller first and discuss their lists, etc. I recommend you budget $100 a month (minimum) to spend on Solo ads at Udimi. As you earn commissions, you can reinvest them into Solo ads!
Trck.me – This is a tracking program. Tracking is critical in marketing and a skill you need to learn. The Trck.me program is very simple to use and very easy to understand. You can easily add multiple capture pages to one tracking link so that readers are directed to a different page and you can see which pages are working best. (Caution: when using multiple capture pages it's important that each page is feeding the same auto-responder campaign. Trck.me is $9 a month and there is a 30 day free trial.
Prospect Geyser – This is an ad rotator designed by my good friend and business partner, James (a.k.a. Doc) Stone. Prospect Geyser is a very unique program and you can join for free. When you upgrade, your ad is rotated among all the Gold members on our main site which is promoted regularly online. Cost for the upgrade is a one time fee of $97.00. Complete instructions are available in the Ready Set Go Marketing system to help you setup Prospect Geyser to promote your Capture page.
Prospect Geyser Coop – Our in-house Viral Mailer is very responsive thanks to our highly active membership of over 3200 members and growing daily. You can join Prospect Geyser Coop for free or take one of affordable upgrade offers. PG Coop is $9.97 a month or $97.00 a year.
PG Traffic – Our in-house Traffic Exchange is designed to help you understand how to use Traffic Exchanges. We have complete instructions on how to setup PG Traffic to promote Your Capture Page Link. The monthly upgrade for PG Traffic is $9.99 per month.
Curation Works Blogging Workshop
Curation Works is a complete training program that helps you learn how to curate content for your blog in your own niche. Free members learn the basics and upgraded members get access to our complete video training library with step by step instructions on how to curate content. Google LOVE content curation and will love your blog. Curation Works is free to join. The Course is $297.00.
Club Shop Rewards
Club Shop Rewards was added to CLB as an income program because it is free to join and earn cash back from your own purchases. As a Club Shop Partner, you gain access to more training and more money. Club Shop Rewards makes sense!  The cost to join as a Partner is $95 plus $30 a month or $125 and $45 a month for the PLUS option which ads 5 new members to your downline each month. We recommend you join as a Trial Partner and upgrade to Partner right away 😉
Four Corners Alliance
With a one time fee to join of $18, Four Corners Alliance is another great income stream and a place for you to get a really good financial education.
Skype Seek & Send
Skype is one of the best tools for communicating and team building when it comes to Internet Marketing and Seek and Send makes using Skype even more powerful. With Seek & Send, you can search for new Skype leads and communicate with your current contacts. It's truly a must have program. The cost for Skype Seek & Send is a one time payment of $49.95 and worth every penny. As a CLB affiliate, you receive $100 worth of value added products.
Let's Talk Costs
Minimal costs:
GVO $9.97 per month
Trck.me $9.00 per month
Four Corners Alliance $18.00 one time fee
Skype Seek & Send $49.95 one time fee
If you were to join all the programs in the downline builder, your minimum initial cost would be $86.09 with your monthly cost being $18.97.
Upgrading in most programs
GVO $9.97 per month
Adkreator $9.97 per month
Trck.me $9.00 per month
PG Coop 9.97 per month
PG Traffic 9.99 per month
Club Shop Rewards  $95 startup and $30.00 per month
Four Corners Alliance $18.00 one time fee
Skype Seek & Send $49.95
If you upgrade in all the programs, including CLB, you initial cost would be $308.83 with a monthly cost of $77.90.
OPTIONAL Programs
Curation Works, when ready, is an additional $297.00 one time fee and the Passion to Profits Blogging Workshop is $97.00 one time fee.
Solo Ads
Remember to budget for Solo Ads as well. It's the fastest way to get your list building!
How to upgrade
Login to Contact List Builder www.clblearning.com click on the Affiliate Toolbox and access the Downline Builder. You will find all our programs there.
Upgrade at Contact List Builder
Consider the lifetime option at CLB and maximize your efforts as we place 5 downline members under you. You will be greeted with the Lifetime offer when you login.
Please post your comments, like us and share us on your favourite social platforms.
Happy Marketing!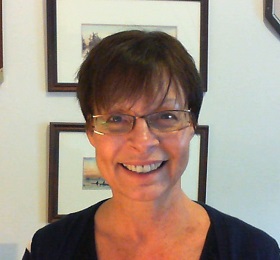 Janet Legere
Skype janetlegere
About the author
Janet Legere is the founder of the highly acclaimed 'Contact List Builder' training and mentoring program.  As an expert in her field, Janet can show you and your business associates how simple and powerful it can be to build good business relations online. Discover simple strategies to build a list and create your personal braind with CLB.  Visit http://www.contactlistbuilder.com/  or contact Janet at janetlegere on Skype for information on how you can benefit too
]