Hello Everyone,
Thank you for reading the Tornado Traffic Weekly News.
This newsletter is posted every Monday to keep you informed of what is happening for the upcoming week.
Your comments, support and upvotes are very much appreciated! You can also read and comment at the Hive Block Chain!
I will upvote your comments and you can earn some Crypto. When was the last time you got paid for liking or commenting a post on Facebook or Twitter?
Tornado Traffic Has a Birthday This Week
Sunday July 31st will be our 5th birthday!
I have set up a 5 day Promo Slice event where you can win some cash.
We will be celebrating with Boot Scootin traffic, Pistol Packing Mama, Surfaholics TE and Windpower TE!

Communicate With Us
I would like to invite you to join my Telegram Group or Facebook Page.
Feel free to stop by and make a comment or ask a question.

Daily Promo Partners for This Week
This week, on Friday, we have a brand new Promo Partner, Windpower TE! Click the banner below to check it out.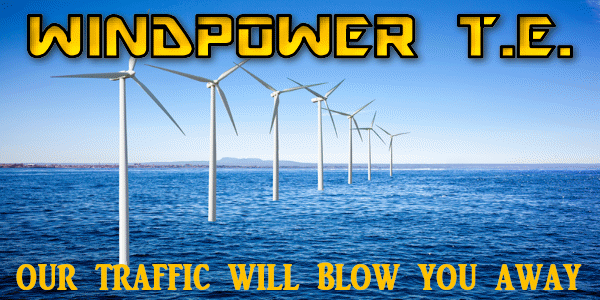 Monday 7/25
Explosive Surf and Hits Gator
Tuesday 7/26
Traffic Jeanie and You2Surf
Wednesday 7/27
Aurora Traffic, Bizzy Bee TE, Trucking Traffic and Zaney Clicks
Thursday 7/28
Dracula Hits, Nuclear Hits, Quality Hits 4 U and Surf With the Titans
Friday 7/29
Spy Bubble Power and Windpower TE
Saturday 7/30
Clickroads TE
Sunday 7/31
Begin 5 Day Promo Slice
Happy 5th Birthday
Weekly Promo Code
Thank you for reading my weekly newsletter. Here is a special newsletter promo code worth 500 credits, banner and text ad impressions, Happy5thBirthday. Enter the code and surf just 97 pages at Tornado Traffic to receive your Bonuses!
To Our Mutual Success,
Steven Ackerman