Hello Everyone, Michael The Traveling Trucker is back after a week of non stop driving. I barely had time to sleep.
Before I start, Thank You Janet Legere for the video you recorded. This is where my writing for this post came from. You will have more information in your arsenal to use, so go watch the video. Click here for video.
I'm asking this question, why follow up with your leads? Any guesses, anyone?
You are looking for the action takers, people who fill out your lead capture page, then watch the video you created on your thank you page. Ready to get their free account NOW.
Mention:https://www.pexels.com/search/follow%20up/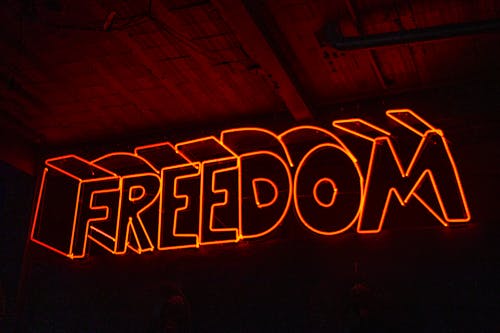 They are hungry for more of life and see your business as a way of getting them where they want to be.
You are building your tribe and people will begin to listen to what you are saying. Question? Are you sending an email right away when your lead comes in?
Do you let them know that a text or call is coming next, so you can get to know them? Don't forget you include your personal information. This is IMPORTANT: Ask Them To reply, Just say," Please let me know you got this so we can connect."
Always end you message/email with a question or give them a task which lets you know they got your message. PLEASE don't assume people will know what to do.
You must lead them through the task.
When you are on a call or chat, what do you do? I'll wait. Did you ask questions? Did you ask lots and lots of questions? This is how you get to know the people you want in your business.
At some point in your conversation, you have to determine if you want to continue with this person. We all know there are time wasters, want it for free, no budget type people. This is well and good, just direct them to the CLB for learning and move on.
Have a list of questions to ask, but PLEASE don't make it sound like an interview. Just let it flow as you get to know them and find their pain point. This is how you find out, how to help them.
Business is for paid members. People who invest in themselves will build a strong foundation for others to follow. Yes, IT TAKES MONEY.
When you are on the call, your JOB is to find out if they are serious. Ask them, "After you signed up, did you watch the video?" If they said no, ask if they can go watch it now. Can they sign up for the free account NOW?
You will see who is ready now, willing to take action NOW and who you will have to guide and direct. Send them your link and tell them to go watch it now if possible. If they said yes, they watched the video, ask if they set up their free account.
Make it as simple as possible for you and them. It's only the beginning, so don't make it a marathon. Easy peasy, nice and easy.
As you learn, pass along what you learn ASAP. It really makes you look professional and a leader.
Now go thank Janet on your own. Let her know how much you are learning and how much she is loved and appreciated. I tell you from my heart she is a great value to me and I cherish her as my mentor.
Follow Up Is The Key To Take Your Business Where You Want It To Be.