Hello Everyone. Your CB talking, Gear Jammin, Pedal To The Metal trucker is back and lighting the fire. Yes Michael The Traveling Trucker is alive and well.
The last 8 days have been packed with pickups and deliveries. No time for sharing life on the COMPUTER.
Finally got back home Saturday so I can share life with my beautiful bride and, Yes -YOU DEAR READER.
Mention: https://pixabay.com/images/search/storyteller/
What is it about telling a GOOD story that people love? What is your favorite story?
Here is a little of my life. My driving career started in 1994 and it was by pure accident. A drummer from my church bought a truck. He was gone for a few weeks. When he got back I asked where he was and he told me about buying a truck.
I made the statement," I always thought about driving a semi-truck". He got this glowing look on his face and a twinkle in his eye." Really", he replied. I need a Christian person who will take care of my truck. I did a road test the next day. I drove from Georgia to California for 3 months on a learner's permit and a lead driver.
I got back and got my CDL license. That has been 27 years of driving with over 3 Million miles under my belt. Been around the world a few times. Seen a lot of beautiful country. I have been to all 48 states (continental) plus Canada.
My story takes a turn into mu business practices as I'm building an online business. I invite people all over the country to join me. My best invite was a man I met in Florida. His name was Sumeet Mall from Canada.
I built a strong relationship with him before I shared this business. Once I shared, he and his wife tonya decided to join.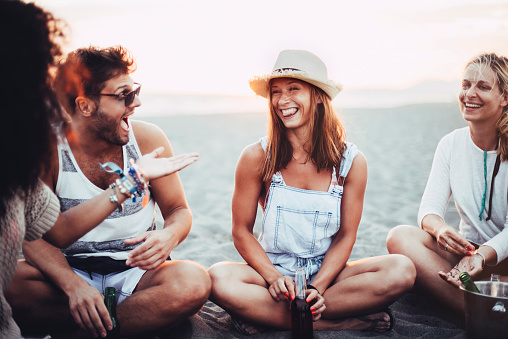 I shared countless hours on the phone talking about family, friends, and life. Because he is 20 years younger, I got to share experience , strength, and hope.
I believe he will be a strong leader. He loves what he does and is willing to learn more.
If you are reading this, how can I help you tell your story? What makes you a one of a kind? What is your passion, love, and burning desire to see come to life?
Life is a series of stories strung together over a period of time that makes up your life. Some funny, some sad, some enjoyable, some will make you cry.
I have countless stories of family, friends, travel, meeting new friends, seeing sites most of the world never sees.
Would you like to be part of my story? CLICK HERE. Let us make this a story for generations to listen to.