We are not off to war. We are not looking to blow up the enemy. Training is always excelled with the right mentor.
Hello Everyone. Sgt.Major Michael The Traveling Trucker.
Mention:https://pixabay.com/images/search/niche/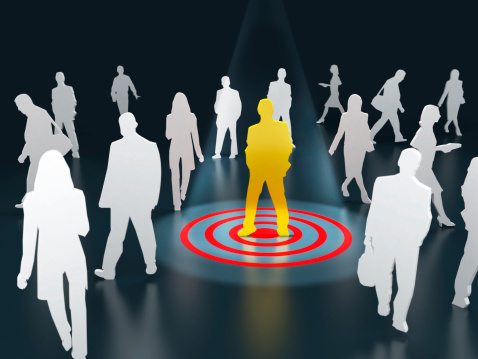 Mention: GLN
Put on your training gear, time to exercise those brain cells. Where do we BEGIN? Any discussion of High Tickets Sales must 1st begin with NICHE selection.
UNDERSTAND THIS IS NON-NEGOTIABLE.
Niches are essentially subject matter categories involving your audience's problems, needs, or interests.
I say this with a humble spirit-most niches pay poorly. It all comes down to HOW WILLING ARE PEOPLE TO PAY FOR THE PRODUCT OR SERVICE?
This means your target niche must be lucrative enough and have buyers ready to buy NOW.
Just cuz you're following a well marked path don't mean that whoever made it knew where they were going. Research your niche thoroughly.
Where can you place yourself that showcases and demonstrates your expertise?
THINK OF THESE PEOPLE: Warren Buffet-Investor.
E.Joseph Cossman-Mail-order entrepreneur.
Felix Dennis-Publishing entrepreneur-Maxim magazine.
Matt Furey-Author of Combat Conditioning, Which I have in my possession.
Mark Victor Hansen-Co-creator of "Chicken Soup for the Soul.
GREAT NICHE BRAND
Those who seem to easily attract more opportunity, more co-operation, more resources, more success, more recognition. and more wealth than any one person could ever need or want, may do it easily, but not effortlessly.
In fact, they do it by creating a powerful magnetic force manufactured, essentially, by running around in a circle managing a multitude of activities around that circle, at very, very high speed and frenetic pace. The resulting energy is very attractive.
Here is a hand full of people who demonstrate these activities-Janet Legere, Rob Gehring, Jared Myers, Jon Olson, Blain Jones, Lisa Gentile, Eliana Gomes.
All these people have high ticket sales and have mastered the technique of push- pull. 80% push great content and 20% pull in people with offers.
As with everything, The Art of high ticket sales is relationships. Can you solve their problem? Can you fill their need? Are you peeking their interests?
Stay tuned for more on this subject. Before you leave, check out my resource page at the top of this page. Go NOW