Hello Everyone, Michael The Traveling Trucker. The question above I have been asking myself for a period of time. This should be an easy question, the more I think about it the more complex it becomes.
I have a driving career, side hustle landscape jobs, then I have putting a lot of work into my AFFILIATE MARKETING.
I have great mentors, they inspire me to reach bigger and bigger goals.
Mention: https://www.pexels.com/search/helping/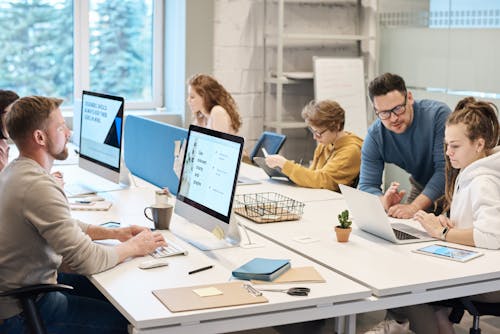 For me, my goals are small and steady. Driving takes most of my time. I really have to push myself to put time into my business. It's way too easy to say I'm tired, don't have time, no advertising time and the list could go on and on.
I truly enjoy writing Michael The traveling Trucker Blog. Bringing value to people is very important to me.
What is holding you back? I find I really need more people on my LIST. I do have a good start but I need more influx of people. The process from solo ads or co-op shares must be steady and on going.
Social media, traffic exchanges, and viral mailers need to be incorporated daily.
Running a business takes time, money, and effort. We have to step out of our comfort zones. Make those calls, follow up those emails and texts.
If people don't respond after a period of time, MOVE ON. There is someone who really wants to change their financial circumstances. Work with them.
What are some of your GOALS? How can you improve them? Do you have a daily routine?
Do you make time for learning for self improvement? What books do you read, videos do you watch and people you hang out with?
When you decide to make your life your own, take out all the stops. Don't let anything stop you. You are your own person. Everything you will ever need is already inside of you, LET IT OUT.
When you don't know something, PLEASE ask for help. We in this business are here to support and help each other.
A few hints: write out your daily, weekly , monthly and yearly plans of action. Yes these are called GOALS. Take time daily for marking off your plans of action. It will give you a sense of purpose, a warm feeling, and Hey I Got These Done.