No, it's not skin, body parts, or even a lock of your hair. You could leave your brain to science or be an organ donor if you want. It's about leaving a piece of you that generations that come after you will see and understand and benefit from. A book, video, song, poem. There are gifted men and women, making their mark on the next generation and beyond.
Mention:https://pixabay.com/images/search/champions/?pagi=2
Hello Everyone. My part is this blog. Yep" Michael The Traveling Trucker".
Think about the gifts these people have left for us, Robert Frost, Mark Twain, Plato, Janet Legere, Don Legere, Michael Lipsey, Sir Author Conan Dole, Rude Yard Kipling, Pastor Scott Reece, Pastor Chris Vaughn, Gerald Ford, Abe Lincoln, Rob Gehring, Jon Olson, Blaine Jones, and the list goes on. All these people have left and are still leaving their mark on the world of the next generation.
Your testimony will be an encouragement for future generations. They will see their own miracles appear before their eyes. So what are you leaving behind?
We can leave a positive or negative legacy. Both leave a lasting impression. Looking back, when I was young, there were people who wanted to use me. Sex, drugs, lying, cheating, and stealing. I was not guided by good people. I thought this was normal, so I lived a very destructive lifestyle. People who tried to speak positively into my life, I thought were weirdos. The goody-two-shoes and I avoided them like the plague. When the time was right for my thinking to change, a godly man named Tim Miles, spoke into my life. He guided me from the dark side to the light. He could do this because he too was a walker of the dark side and someone rescued him. He taught me to be friendly, speak truthfully, be respectful. Be a follower of Jesus Christ. Today, I am anointed to win, Empowered to prosper, and Impossible to curse. Loving people at every level is important to me today. I have a message that people need to hear. I'm thankful to have an outgoing personality, it helps. Never been shy talking to people anywhere, anytime.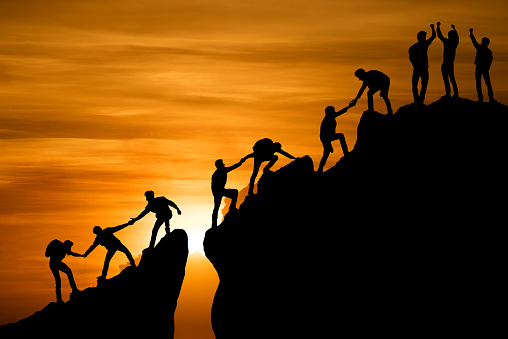 In my business, I'm leaving wisdom, love, and a precise blueprint for those who come behind me. I can instruct them on building a lead capture page, Thank you page, blog page, what works in advertising, and what to avoid. I will share video making, help them to write their own scripts for advertising. Help them to do phone calls and follow up. There are viral mailers and traffic exchanges that I use daily.
Pointing people to use Canva, Facebook, Instagram and LinkedIn, and other social media. I will help teach future generations how to speak from the stage to audiences of thousands. All my mentors are spending their time and effort to see me succeed, and I will pay it forward as they have done. At 61, life is about relationships. If you took everything away materially, all we would have is PEOPLE. So go ahead and make up your mind to help everyone. Some will thank you and others will not. MENTORS- THIS IS MY BIG THANK YOU FOR SPEAKING INTO MY LIFE. CTP has had a positive effect on me. I am learning so much from all the great teaching videos they have.
Come visit Tammy House, My Cooking buddy