Greetings and salutations Wonderful READER, Michael The Traveling Trucker with a brain storming idea.
Ideas are the seeds which germinate in action, sprouting verdantly into our fondest dreams. Without an idea, there can be no action, no working toward goals.
SO PAY CLOSE ATTENTION TO ANY IDEA WHICH MIGHT DEVELOP INTO THAT VEHICLE FOR FINANCIAL FREEDOM.
Can you brain storm with others for a joint venture?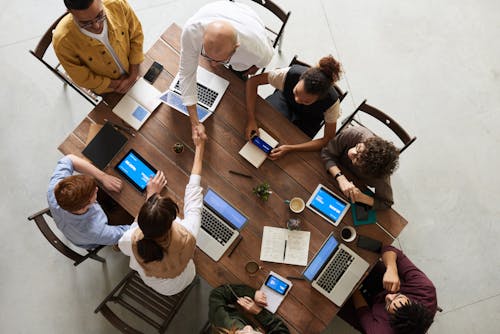 Investing into yourself is the most important investment of your life. Moving with this mindset will push you toward your goals and dreams.
Don't mistake the difficulty you may have in getting started at a given task as an indicator that you don't like what you are doing. Even the most successful people have difficulty getting started sometimes.
An idea for a new business may come to you before know how much money you have available. In fact, a good idea will attract money.
Now down to the nitty gritty. What are you good at? Lets begin by getting inside that head of yours.
Can you design a room with flair?
You love arts and crafts. Look at these people.
Crafter Mandi Gubler took a plain dresser she found at a yard sale and transformed it with PVC pipe into a modern piece. Bought for: $50 Sold for: $2,500.
Katie Rogers took her passion for watercolors and turned it into cash. She designed tote bags for designer handbag-maker Coach. She made $5,000.
Domesek saw Gwenyth Paltrow's beautiful Prada dress she wore to the Met Gala and decided to craft a celebrity look-alike skirt. Domesek says crafting isn't a trend, it's a way of life for her.
You have an idea about designer clothing. You put your thoughts down on paper. You make sketches. You buy the material and put your design to action. The SMILEY FACE WAS BORN, Life Happens was born, Life is a BEACH was born.
Mention: https://www.pexels.com/search/ideas/
You say I love woodworking, sewing, drawing, writing, teaching, singing, painting, growing things and the list is endless. What skills do you have? We all are good at one thing. WHAT IS YOURS? What skill can you develope that will turn your skill into cash flow.
The biggest mistake people make is NOT giving yourself enough time to make your dream a reality. You quit too early when it gets hard, instead of stepping back, taking a deep breath, and then say, I CAN DO THIS.
Do you play an instrument well enough to teach others? Can you teach others on writing? Teaching others about cooking? The UNIVERSE is calling you to expand your horizon.
Here is your chance to join and a group of ENTREPRENEURS, that have the vision, passion, and drive for success. Click here, to find out more.
TAKE YOUR TIME. Think it out. Write it down. Plan your day. Now BEGIN. Don't put it off any longer, YOU GOT THIS.