Good Morning Special Loved Ones. Michael The Traveling Trucker with the scoop about Life. My life today is so different than 5 years ago. My life's journey took a turn when I reached out to a mentor to pour into my life.
I actually have 2. One of my most valuable resources. I may not understand at the time but meditation brings clarity in their teachings. It's all about CHANGE.
Mention:https://www.pexels.com/search/giving/
 People only change if they believe the change is in their interest.  It doesn't matter how much we want the other person to change, they will only change if they want to.
I had this mindset for years and suffered for it. My business suffered, my marriage suffered. So why so STUBBORN? In my case, I didn't have the right information and didn't know how to use what I had. Can anyone relate?
All we can do is outline why the change is important and clearly outline the implications of not changing. My mentors gently but firmly made recommendations for change and waited to see what I was going to do.
Write down what you want to accomplish in life and business. Be clear about how to get there in your present situation. Then share with a leader or mentor who is where you want to be.
Let their experience influence your thinking getting you to where you want to be. This is business LOVE 101.
I love to share this part with everyone. Business Adventure Click Here.
This is where STEWARDSHIP comes in. Stewardship: the act or activity of looking after and making decisions about something. These are everyday decisions about your life.
Stewardship is not a new fad or environmental word. Stewardship is the way God has expected His people to live since the beginning of time. Stewardship is recognizing that everything we have is a gift from God.
Stewardship is living a life of gratitude. Stewardship is returning a portion of our gifts to God. The gifts we return are our time, our talent, and our treasure.  Stewardship is the wise use of our materialistic goods and abilities, as well as our time to help others.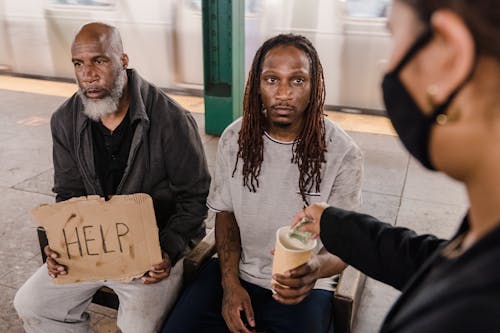 I'm so thankful for the life of gratitude that my mentors have taught. It keeps me wanting to give more. We are the caretakers. We only have things for a short period of time. Try not to hold too much back. Go forward each day with excitement.
Life is about sharing what we have with those that are in need. I love being a giver. I have not always felt this way. It has taken my wife mostly to show the love God wants us to share.
We should be givers in business also. Looking at others' struggles and determining how to best offer our help for them to overcome their struggle situation.
Is it helping with a lead capture page, setting up their payment center, creating a banner like Dennis did for the group to benefit?
LEARN TO BE A GIVER