This is a Japanese word.
Hello Everyone Michael The Traveling Trucker with breath taking tips on LIFE.
Lkigai means- What we like. What we are good at. What the world needs. What can we get paid for. Now that's exciting.
Are You Learning To Paint The Right Picture That People See And Understand What Message Your Conveying.
Mention: https://www.pexels.com/search/art/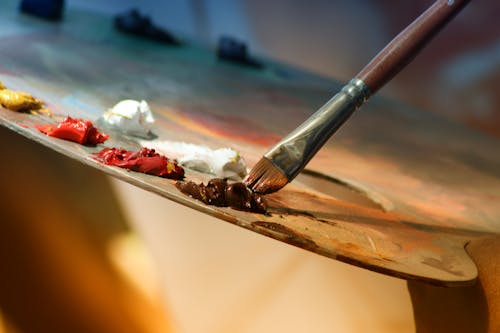 Everything we do in life SHOULD draw us closer to our GOALS and DREAMS.
Do you have a VISION worth pursuing? Without a clear vision your purpose may be obscured. Have you written down your goals, dreams and vision?
Let me tell you you a story.I like Being a full time driving trucker, driving across the country.My time is VERY limited. I have had to make time to pursue my goals, dreams and vision. I have met many interesting people. Many have taught awesome life lessons which I have applied to mine and my families life.
Sharing is a KEY role. How many people have helped you over the years? How many have you helped back?
I have learned VISION keeps you passionate. Keeps you Motivated. Gives you Direction. Most people I know have a 9-5 job. They have a short drive to work, short drive home. They have 4-to 5 hours each day to perform tasks which could make them a good amount of money.
I drive 11 hours most days. I leave on Sunday, drive back on Thursday for a Friday delivery. Then I have 36- 40 hours at home before I drive back out.
Why am I telling you all this, We all have a certain amount of time. Let's NOT make excuses as to Why we don't have enough money.
All I can do is advise you to a few things I have learned. I have great mentors who have taught me what I now teach.
Build Your List. Build A tribe Of Followers. Be The Person Who Helps People Solve Their Problems. Have Value For Your People. High Ticket Items Sell The Best. Be Teachable. Find and Work With A Mentor.
Click My Latest Resource